New Products Added To The Store
12 DFY Funnels have been added to Resell Rights Pro.These done for funnels are packed full of content that you can use to build your business. Here are a few ways that you can use these funnels:
If you are just getting started you can actually upload the product to sell as a stand alone product.
If you have a blog you can sell the product to help you monetize your blog.
If you are in direct sales (network marketing) you can give away the products as bonuses for you customers shopping with you.
You can pull these funnels apart and just use components of it.
Take the lead magnets from inside and focus on building a targeted list.
Take the funnels that have articles and uses them as blog content.|
Take the social media swipes to build your social media audience.
10 Self Help Funnels
The Psychology of Motivation
Master Your Mind
Success Principles
The Disciplined Mind
Self-Confidence Secrets
Zen Mastery
Mindful Meditation
1% Better Everyday
Unshakeable Confidence
Morning Mastery
2 Online Marketing Funnels
Niche Marketing Secrets
Clickbank Marketing Secrets
3 Day Sale Ends 6/9/2020 at Midnight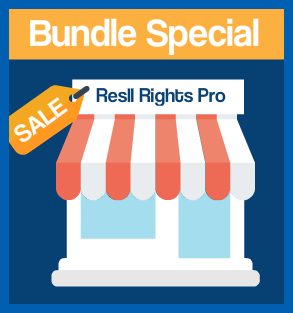 Right now these products are on sale. You can also get them as one bundle here: https://resellrights.pro/store/product/subscriber-bundle-special-100/
(If you are on my email list, check for the discount I sent to you for the bundle)
Always remember, if you are a part of the membership, you do not have to pay, just log in and add the products to your account.
Free Download
As a part of the 3 Day Sale you can also download "A better and healthier you" for Free. (You do get private label rights with this)
No coupon necessary! (The pricing has been adjusted to $0.00 for the 3 Day Sale)